You can carve out a unique journey for yourself—one that includes a Christian college education.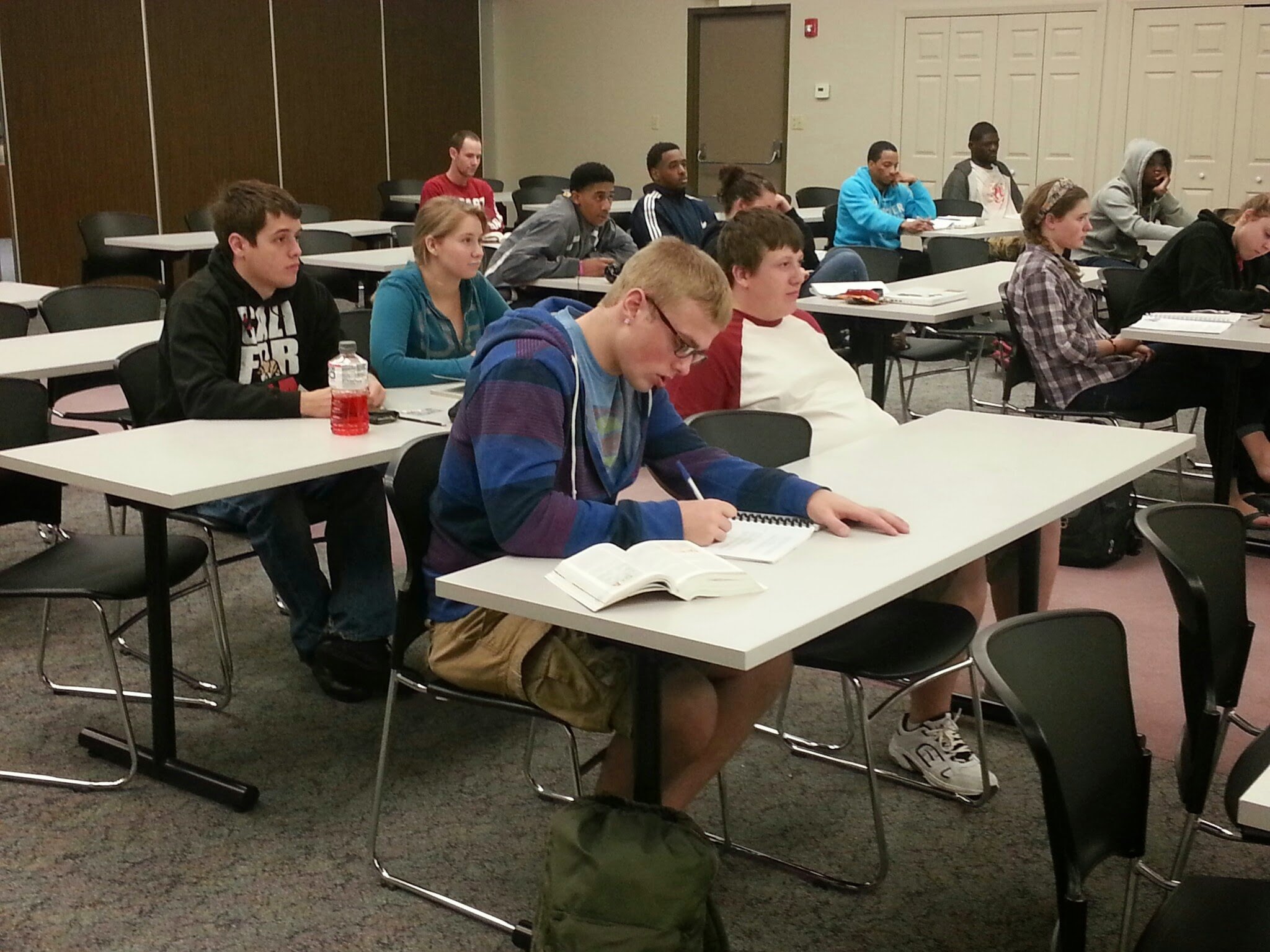 Choosing the right college can be a bit of a challenge for people. In the fast-paced and sometimes confusing nature of modern times, connecting the Bible to a servant led life is not always a clear cut and apparent path.
However, a high-quality education and a Christian lifestyle don't have to be mutually exclusive. At Great Lakes Christian College you get both in a beautiful, central Michigan location or online. You get to experience all the seasons that God created while mapping out the path He has chosen for you.
Benefits of a Christian College Education
Private Education
As a direct result of "separation of church and state" all educational institutions in the United States that have a religious affiliation are classified as private institutions. There are many advantages to attending a private college which include:
Typically smaller class sizes
Personalized attention from professors and staff
In Demand areas of study
Scholarship opportunities
Sports opportunities
much more..
For more information on the differences between private and public colleges and universities please read Advantages of Private Christian Colleges.
Spiritual Development
To remain relevant in 21st century America, colleges need to understand the desire of students to have meaning and purpose in life.
Having over 70 years of being an excellent academic institution that provides students with a quality education, we have always understood that our instruction is incomplete without helping our students to discover their meaning and purpose in life. And we believe that the best place for that discovery is through a person's relationship with the One who created that life – God.
Public education institutions do not teach spiritual development, in fact, they aren't even allowed to in most cases. For more information on this please read Does your college teach you spiritual development?
Private Colleges are Changing Fast
Some of the most exciting changes in higher education are happening at small colleges like Great Lakes Christian College.
The educational environment in the United States is slow to change. However, in order to keep up with, and literally survive, small colleges have to be extremely creative and cutting edge. Because the staff is smaller they are often able to make decisions quicker and work together easier, because they do it every day. Small colleges are often the first to implement new technology, online classes, and innovation.
The Value of a Christian College Education
Are you worried about the value of a Christian college education? You aren't alone. We get it. That is why we work hard every day to give our students the best value and personal attention that we possibly can so they can be the most successful versions of themselves. Come see the gigantic difference a Christian college education can make in your future.
This article was first published in 2018 and has been updated recently.