Picking a college or University may be the first major decision a young adult makes in their journey toward claiming their future. It is not to be taken lightly. Therefore, let's explore the differences between public universities and a private Christian colleges.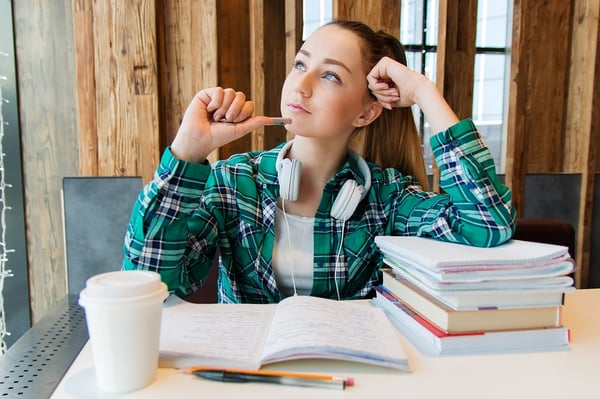 In the United States, any educational institution directly associated with any religious affiliation is considered a private institution. This includes all private Christian colleges.
This is a direct result of "separation of church and state."
Private Christian Colleges and Education Requirements
Public, or state-funded, colleges and universities, must adhere to certain guidelines and curriculum set forth by the state's legislators and education officials. However, private schools can create their curriculum and requirements based on their own standards. For private Christian colleges, and those shaped by other faiths, this means their education is infused with the religious values that the school is based on.
Students with a strong Christian faith will find a much easier time enrolling in classes that are value-oriented including in-depth courses in ethics, philosophy, theology, and comparative religions. These classes are harder to find at public institutions.
At Great Lakes Christian College we offer several ministry majors and our professors stretch the thinking of every student by challenging them to dig deep into the Word of God.
The Cost of Private Christian Colleges
Attending college is an investment no matter where you choose to attend. The myth that private colleges are more expensive is just that--at myth. In fact, often times private institutions have more scholarships available that draw from a generous pool of donors. Since private colleges tend to have smaller enrollment numbers, there is less competition for available money.
Related: Affordable Christian Colleges: GLCC is in the top 50
GLCC also has extensive online classes for adult learners. Online classes are often more affordable. At GLCC there is no application fee for online classes.
Unique Majors and Courses of Study
Private Christian colleges often offer unique majors and opportunities that you can't find at public institutions. This is due to the freedom to create our own curriculum, as mentioned earlier, and a faith-based focus.
Most private colleges have strong programs in the fields of history, theology, language, and the sciences. Early education programs are also popular paths and this is true at GLCC as well.
Many students who wish to have a career in church work or attend seminary start at a private Christian college.
Faith-Based Networking
College graduation is the first major step of any student's career. Networking with alumni, professors, and others in your field is crucial for success after college. Smaller colleges tend to have highly active and involved alumni networks. Another great advantage is the Christian network as a whole. There are fewer small private Christian colleges in the United States (and beyond) than public universities. Alumnus of these Christian institutions automatically have something in common, their faith. Sometimes it is all about who you know. If you know Jesus than you have an automatic "referral" from the highest office in the land.
See What GLCC Has to Offer
At Great Lakes Christian College, we are a private Christian college that give students the critical skills and values necessary to become true servant leaders. See the difference GLCC can make. Call 1-800-YES-GLCC or schedule a personal visit. Better yet, apply today!
This article first appeared in 2019 and has been recently updated.