by Jaelynn Vert, Great Lakes Christian College Student
The Crew is a group of Great Lakes' students who plan campus events throughout the school year. They use their combined creativity to think of fun ways that our small community can grow together.
Our Dean of Students, Ryan Bushnell, is the faculty leader in this organization. He helps to keep this group of servant leaders focused on their servant mission. Student President Britten Harrison says, "My favorite thing about being on Crew is the connections I have made with Crew members and with others on campus through the events! I love how the events can bring the campus together for a fun time." Student Vice President Reese Smith says, "My favorite part of crew is getting to see all of the students enjoy something that you work so hard to make enjoyable."
Favorite events include:
Armageddon
Three teams (Kraken, Hydra, and Megalodon) compete in a weekend-long tournament for each year's victory. Students compete in crazy challenges like cardboard boat racing, eating competitions, obstacle courses, and trivia games. The games differ every year, but the morale and competitive spirit surrounding it is timeless.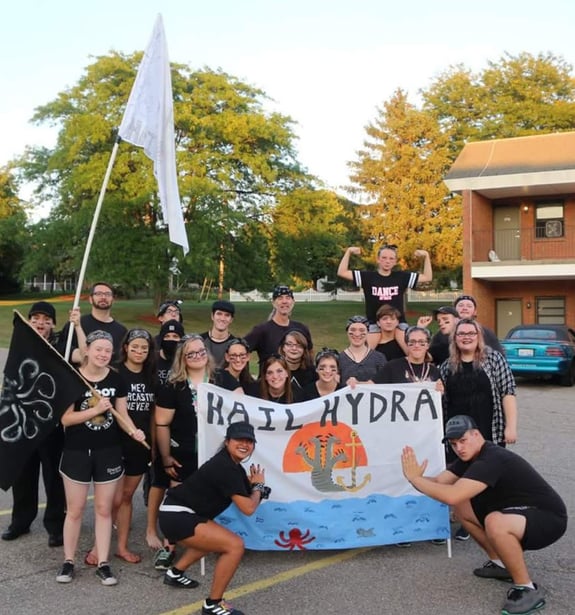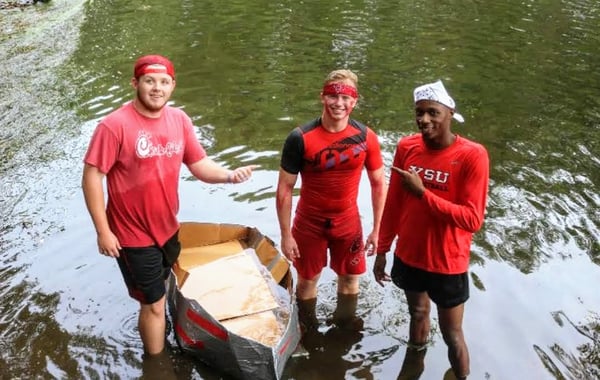 Film Fest
Film Fest provides an opportunity for students to make short films for everyone to enjoy. Voters decide which videos deserve certain awards and acceptance speeches can be just as entertaining as the films. This year, it was wittily renamed "Covideos," as students viewed the submissions from afar. Still, it was nice to see the films.
The Christmas Party
Christmas is the biggest holiday on campus. Each year we kick off December and the Christmas season with a party! We've had a Very Merry Mustache Bash where prizes are given to those who sport the best facial hair after No-Shave November. This year, we had a Mele Kalikimaka theme complete with a mechanical surfboard, volleyball, and Greg Stauffer's pulled pork!

Artsy Party
This event is a creative free-for-all. The student mall is filled with canvases and enough art supplies to satisfy the craftiest of crafters. Students have the choice to do their own thing or follow a Bob Ross tutorial.
Movie Nights
Whether we all go to the theatre to see a new movie or kick back in the student mall for an old one, movie nights are easy staples for a relaxing few hours.
Attention Alumni!
Are you an alum who is reminiscing about the campus events you took part in? If so, leave a comment sharing your favorite moments! We would love to read them.
Hey, Current Students!
Are you a current Great Lakes student who can see yourself joining this ragtag group of event planners? In that case, be sure to apply for The Crew when applications roll out at the end of fall or the beginning of spring. Some seniors will be graduating at that time and there will be spots on The Crew open for some fresh enthusiasm!
What to Learn More?
Are you are an incoming freshman looking forward to these times you can spend with your new friends and use as a well-deserved study break? We (your new friends) are excited to spend this time with you too.
Great Lakes Christian College is located on a beautiful campus in Lansing, Michigan. We provide on-campus classes, an extensive online program, dual enrollment opportunities for high school seniors, mission trips, outreach, and community involvement.
We can't wait to hear from you!