Have you ever heard the term "Church Planting?" Despite the soun of it, it doesn't mean planting pretty flowers in the spring around the church. Although, that would be a really nice thing to do!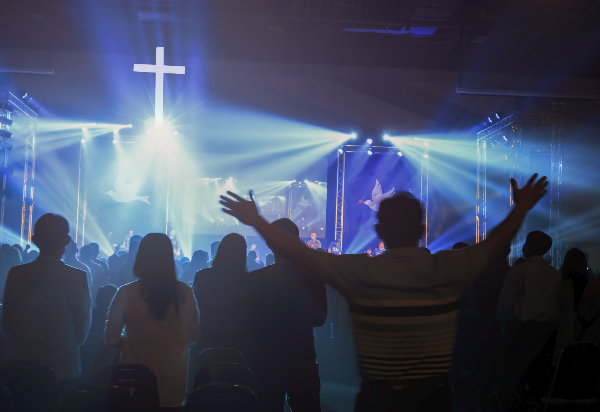 The Importance of Church Planting
Church Planting is the practice of establishing a core of Christian worshipers with the intention they develop into a thriving congregation. Pastors and church leadership teams do this.
A church is more about the people, the community and the congregation than it is about the actual building. Starting, or "planting a church," is a normal and natural part of what it means to be a disciple of Jesus. Christians do this as part of the commandment to "make disciples of all nations" (Matthew 28:18-20).
Although the term "church planting" does not appear in the Bible, the concept is biblical. The apostle Paul is a great example of this. Whenever he traveled to an area he always spent time gathering a group of local believers to train in the leadership of a new church. Once he felt they were equipped withe proper knowledge and skills, he would move on.
When they had preached the gospel to that city and had made many disciples, they returned to Lystra and to Iconium and to Antioch, 22 strengthening the souls of the disciples, encouraging them to continue in the faith, and saying that through many tribulations we must enter the kingdom of God. 23 And when they had appointed elders for them in every church, with prayer and fasting they committed them to the Lord in whom they had believed. Acts 14:21–23
Have You Ever Thought About Everything That Goes into Starting a Church?
What about being on a leadership team that does? Besides a lot of prayer, there are many moving parts and it takes many hands and roles to successfully establish a new church.
The general process of church planting includes:
evangelism

the discipleship of new believers

the training of church leaders

the organization of the church according to the New Testament model

writing a church charter and/or doctrinal statement

finding a place to meet or buying property and erecting a new building
You Can Earn a Degree in Church Planting
Great Lakes makes it really easy by offering an ONLINE Bachelor's of Science in Christian Leadership and Church Planting.
The course work is taught by faculty who understand how to build systems for growth and discipleship within today's church. This program will prepare you to start your own ministry or church, to start new ministries for current churches, or to make an impact on the communities you serve. Be a part of a growing movement of Church planting.
Click here to see a list of our Church Planting Course List.
In order to continue to grow His kingdom, the world needs more church planters. Do you think this profession is right for you? We'd love to learn more about your passions and career goals. Online degrees a perfect, convenient, and affordable way to advance your career and build upon your faith.
Take the Next Step in Growing His Kingdom
If you or someone you know would like to build the Kingdom, Great Lakes Christian College is the perfect choice! Call 1-800-YES-GLCC or click below to apply today!
This article first appeared in 2019 and has been updated recently. Image by Matt Murphy. Used under Creative Commons license.