Gone are the days when home schooling was a rare and uncertain thing. These days many colleges have ensured that their application processes is simple and fair for home schooled students.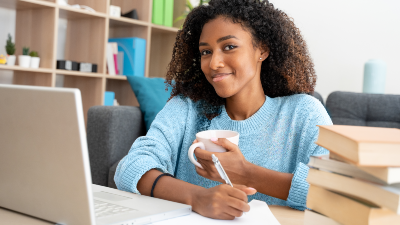 Many home schooled students have advantages when it comes to applying for college. Many colleges now seek out homeschoolers, as home schooled students tend to be excellent college students.
If you are a home schooled student starting the college application process, keep reading.
Facts About Home Schooled Students
Most home school students have a higher GPA than regular students.

Top schools including Harvard, MIT, Duke, Yale, and Stanford are all actively recruiting home school students.

Students with home schooled experience stand out, in a good way, among applicants.

Home school students earn more college credits before their freshman year of college than other students.

Students from a home schooled background tend to do better than traditional students.
With all that being true, it is no wonder colleges and universities are seeking out home schooled students to apply.
Tips for Home Schooled Students Applying to College
Keep good records. Transcripts are important, and required, to apply for college. Be sure you keep accurate records of your high school years.
Standardized Tests. Standardized test scores, like the SAT,

SAT Subject Test,

or

ACT

are weighed particularly heavily in the evaluation of home schooled students' applications. This is because there is such a great degree of variety between different high schools and home school programs. Colleges don't have a "standard" to compare home schooled students to.

Extracurricular Activities. Make sure also keep good records of your activities outside of school. Community service, sports, projects, etc. This is a great area to outshine traditional school students.
Write a great essay. Don't skimp on this requirement. Most schools will pay particular attention to home school essays to ensure they aren't being biased. So, pull out all the stops on your essay. Get great l

etters of recommendation too!
Transitioning from Home School to College
We have already established that home schooled students are sought after by colleges and are among the brightest students to attend. However, the college environment is much different from high school, and may be even harder for home schooled students to navigate--but only at first.
Home school students typically experience one-on-one teaching or work in small groups. Depending on the college or university you choose, you could find yourself sitting in a lecture hall with 200 other students. That is very different than the learning environment you are use to.
A smaller student-to-teacher ratio may be ideal for home school students. Fortunately, Great Lakes has a 13-to-1 student ration which is considering better than average.
Typically, the academics of college life do not prove too difficult for home school students. You've got that covered. You are also probably much better at time management than your traditional school peers--a problem a lot of college students have. However, it is important that you also fit in socially and are happy at college.
Here are some things you can do to get to know your college peers:
join groups and organizations

study with others

join a bible study

play sports

get a part-time job

volunteer

connect with other home school students
Home Schooled Students Find a Home at GLCC
Many home school students attend Great Lakes Christian College each year, where they find a welcoming education and spiritual environment. If you are a home schooled student interested in seeing the the difference GLCC can make, call 1-800-YES-GLCC or schedule a personal visit.
Better yet, apply today and get started on your future!
This article was originally published in 2019 and has been recently updated.