I was reading an article not too long ago that asked the question: "Is higher education a commodity?"
If you were to look at the current focus of many colleges today you would have to answer – yes.
College Students Are Being Treated Like Consumers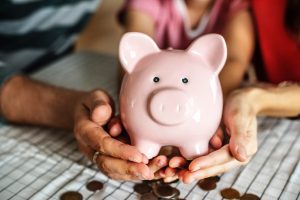 The reason: As college costs have gone up we have seen increasing competition to enroll students. One of the results has been a tendency to treat high school students as if they were simply customers to be lured into the academic marketplace. Consulting firms and university marketing departments have been allowed to take the lead. Touting higher education as if it existed only to lead consumers to more marketable skills, more impressive credentials, and higher salaries.
The TRUE Purpose of Higher Education
I have said on numerous occasions that higher education, at least from our vantage point, exists to do more than simply prepare students for jobs.
It is more than providing students with the means to acquire titles and treasure.
Obviously, we want our students to be meaningfully employed. But, that isn't our sole focus. It isn't even our main focus. Our goal, our mission, is to:
"prepare students to be servant leaders in the church and world."
And to that end we are trying to not only to prepare students to serve their employers well, but also to be excellent spouses, parents, citizens and servants of God.
Related: Christian Professors are Mentors First
I agree with the President of Clemson University who stated, "The best education is not transactional but transformational.
It's not: 'You give me X amount of money and I give you a credential and a degree.'
Rather it is: 'You give us four years, and you get a life-changing experience.'
GLCC is a safe, encouraging, attentive place where students begin separating from their families and gain a semblance of independence. It is a place where the most important questions are answered and the most important quests are begun. It is a place where hearts are fed, minds are opened, and lifelong friendships are formed. It is a place where excellence is encouraged, potential is realized, and Christ is Lord.
Higher Education With a Higher Calling
At Great Lakes Christian College, we give students the critical skills and values necessary to become true servant leaders. See the difference GLCC can make. Call 1-800-YES-GLCC or schedule a personal visit. Better yet, apply today!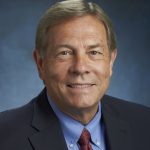 This article originally appeared in Great Lakes Christian College newsletter, The Key, January 2014 edition. It was written by Larry L. Carter B.S., M.C.M., and president of GLCC. It was first published in the GLCC blog in 2018.
---