by Larry L. Carter B.S., M.C.M., and President of GLCC
Have you ever wondered, "Who am I?"
At GLCC, we help students develop the answers to these questions in the context of being children of God.
Who Am I? From a Logical Standpoint
Way back in 1979 the music group, Supertramp, had a huge hit called "The Logical Song". It was a serious tune that stuck out like a sore thumb in the age of "Disco Duck" and "Kung Fu Fighting". The words spoke for a generation – it still does.
Lyrics for The Logical Song
"When I was young, it seemed that life was so wonderful, a miracle, oh it was beautiful, magical.
And all the birds in the trees, well they'd be singing so happily, joyfully, playfully watching me.
But then they sent me away to teach me how to be sensible, logical, responsible, practical.
And they showed me a world where I could be so dependable, clinical, intellectual, cynical.
There are times when all the world's asleep
The questions run too deep
For such a simple man.
Won't you please, please tell me what we've learned
I know it sounds absurd
But please tell me who I am."
So, Who Are We Really?
There are many today who have grown up in a culture unsure of its origin. Most likely they have been told that they are only a temporary, incidental accumulation of particles, a randomly united lump of something, a product of matter at the mercy of material determinism.
The result has been that young people are confused and lost. They know they are more than what their teachers are telling them. They know, deep inside, that despite supposedly irrefutable science they are more than evolved creatures who happened to survive the long climb out of amoebahood. Growing up in a world of beauty they've known the joy of God's creation – yet, they've been told He doesn't exist and that all this glory means nothing. What they sense in their hearts is in conflict with what they've been told to believe in their heads.
We at Great Lakes Christian College are committed to answering life's biggest questions – questions that science alone can't answer. There is none bigger than, "Who am I?"
Seeing it in action
Several years ago I had the opportunity to visit Berea, Kentucky where they bill themselves as the handcraft and folk art capital of Appalachia. In one of the shops, they sold handmade furniture. The furniture was beautiful, unique and exquisite to the touch. The craftsman who created these works of art was a man named Warren May.
In talking to him about his work it was obvious that he loves what he does. Each piece of wood, whether cherry, walnut or something as exotic as Australian lace, was carefully cut, molded, sanded, rubbed and polished to create a one-of-a-kind chest, bureau, sideboard, hall table or any number of wonderful things. He told me it takes 6 to 8 months to bring one of these masterpieces into being. The cost of one of the chests was $12,000!
As I stood there admiring the craftsmanship, the artistic talent, I knew I was looking at the work of a master. And with great pride, on the back of each piece of furniture, there's a label that says – Handcrafted by Warren A. May.
When I stand before our students at GLCC I see the same kind of thing – masterpieces. I see the marvelous craftsmanship of the Master. There's a label on each one put there with incredible pride and love – Handcrafted by God.
David wrote in Psalm 139:
"Oh God, you shaped me first inside, then out;

You formed me in my mother's womb.

I thank you High God – you're breathtaking!

Body and soul, I am marvelously made!

I worship in adoration – what a creation!

You know me inside and out,

You know every bone in my body;

You know exactly how I was made,

Bit by bit, how I was sculpted from nothing into something…"
We want our students to know that they are God's masterpieces!
They were awesomely and wonderfully made! With great pride and excited anticipation, He deliberately brought each of them into the world. There is no need for confusion as to who we are. God's Word makes it plain – we are a masterpiece of God. Our value, worth and even our identity is wrapped up in the intentional work of God.
When a student comes to us with the plaintive cry, "Please tell me who I am." - we can do what the secular college can't do – we can give him an answer.
Discover More about GLCC
To learn more about GLCC, our admissions process, programs we offer or to schedule a tour, please contact us:
Greg Stauffer, VP of Enrollment Management (On Campus)
Phone: (517) 321-0242 ext. 230
Email: gstauffer@glcc.edu
Jon Jakubowski, Director of Online and Adult Classes
Phone: 517-321-0242, ext 249
Email: jjakubowski@glcc.edu
We can't wait to hear from you!
---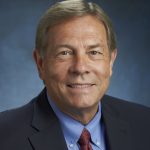 This article originally appeared in Great Lakes Christian College newsletter, The Key,
Spring 2004 edition. It was written by Larry L. Carter B.S., M.C.M., and president of GLCC.