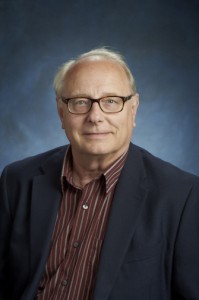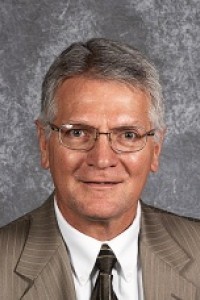 Bill Brossman (Left) and Jim Lockwood (right)
GLCC announces the retirement of Bill Brossmann after 17 years of service. Bill came to the College under the leadership of President Jerry Paul and started as the Director of Development, eventually moving to the VP of Finance and Operations position. Bill's experience in business has produced financial stability for the College and his love for the Lord has extended his ministry into many churches in our region. Jim Lockwood will transition into this position by October 1, 2013. Jim is a 1977 alumnus of Great Lakes and recently retired as Superintendent of Schools for the Perry School District. He received his M.A. from Cincinnati Christian Seminary and from Central Michigan University School of Banking. GLCC will benefit greatly from Jim's business and ministry experience and we welcome him to the staff. Jim and his wife Kim live in Corunna, MI and have two sons, Joshua and Jeremy.
We are also pleased to announce Jessie Allison as our new Campus Life Coordinator. Professionally, Jessie brings to GLCC a Bachelors of Psychology from Spring Arbor University. However, she began her college education at Great Lakes Christian College, attending from 1999 to 2001. She also holds a Master of Arts in Counseling from Spring Arbor University. She is a licensed professional counselor and passed the National Counselor Exam this past February.
Personally, Jessie has a passion for counseling, ministry, and especially the GLCC community. For the past few years, she has served as adjunct instructor while providing counseling training for RA staff and Summer Outreach Teams. It has been her desire for many years to devote her entire life to GLCC. Applying for this position was a step of obedience toward a specific hope that was placed on her heart many years ago. Despite a change in life circumstances, her desire to serve in this capacity never wavered. Please join me in welcoming Jessie to the GLCC community while celebrating a long-standing call to a role that has finally been fulfilled.