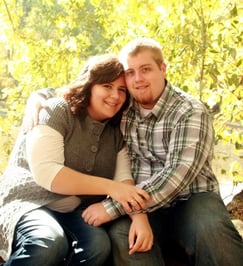 My journey to Great Lakes began as a junior in High School at a CIY Move event. It was there that I felt God calling me to ministry. From that point on I knew that ministry was what I wanted to do, so I looked at the people in my life who were doing ministry and the one common factor among them all was that they were graduates of GLCC. That settled it for me, I knew that if I wanted to do ministry GLCC was the place to go.
God could not have been more faithful to me in that choice. In my second year as a student, I was given the opportunity to begin working part-time at Duplain Church of Christ with the youth students there. Over the next three years, I was trained for ministry at GLCC and was able to put what I learned into practice at Duplain.
Last May, God continued his faithful work in my life when I graduated from GLCC. Through contacts at the college and Duplain, I was connected to CrossPointe Christian Church in Valparaiso, IN. I was hired at CrossPointe as their full-time Next Gen Minister!
From that summer week my junior year of High School to this day God has been faithfully moving me to serve his church and GLCC was essential to that movement. I look forward to the future movements God has in store for me and I know that GLCC has prepared me for wherever the road leads.