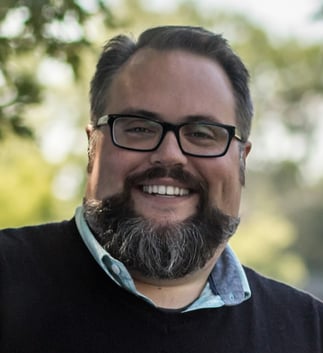 While Ash Harris entered Great Lakes Christian College knowing he would not enter the ministry, he was attracted to the school for its atmosphere and environment. A 1999 graduate, Ash attended the school for four years. "I'd always attended small Christian schools and I was excited about the relationships to be built."
Owner and Founder of Akea Web Solutions, which offers web design and marketing solutions, he is focused on solving problems for people; a profession his time at GLCC played a huge hand in preparing him for.
Even though he didn't have a plan for his life when entering GLCC, he left with a BS in Christian Counseling and Associates in Biblical Theology. The school helped with his spiritual grounding, which gave him a solid foundation to build off in the coming years. He entered the counseling program due to an interest in psychology and while it didn't lead him on the path he expected, his time in the program wasn't wasted.
"Counseling is about problem-solving," he says. And even though, before entering the Master's program, he realized that becoming a counselor wasn't for him, the problem solving skills he had gained would prove invaluable in his chosen profession. "You need to be able to look at a situation and make assessments...look at what someone wants and decide how to get them there."
This is exactly what he does today, but in a different context. "I've always worked with computers, I've always been creative, I just merged those and came up with web design and developer." He spends his days helping clients meet their goals when it comes to their website needs. GLCC gave him the practical skills to build his business but also the philosophical ones, "I learned how to ask the right questions."
The spiritual foundation he built during his time at GLCC gave him the principles needed to focus on the people he meets through his business. "It taught me the importance of honesty, integrity and service. It's through having integrity and doing right by them and helping them through the process of self-discovery that you can open their eyes to new possibilities."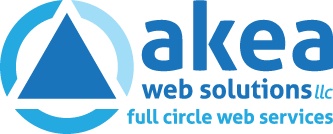 While the career he chose isn't in a church or the ministry, Ash looks back on his time at GLCC as a time of valuable learning and understanding. "It helped me to understand the way the world works within the context of God's plan and design, and seeing how that has played out through the centuries and millennia. It helps you see your place."
Today, Ash runs his business, AKEA Web Solutions, out of Okemos and lives in Charlotte with his wife and three kids. He's thankful for the time spent at GLCC learning how to build trust with others and relate to them.