Thinking about a Michigan Christian College?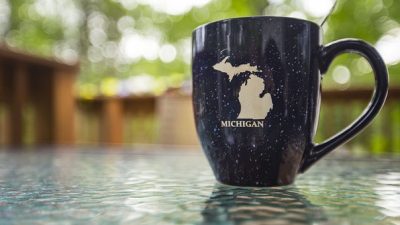 Great Lakes Christian College (GLCC) is a premier Michigan Christian College. It is conveniently located in Lansing, Michigan, the capital city. There are many opportunities in and around Lansing to learn and grow spiritually and academically.
GLCC is accredited and in the top 50 of AFFORDABLE Christian Colleges. We also have Financial Aid and Scholarships available.
Since you are considering a Michigan Christian College, spiritual growth must be important to you. Your college years are a prime time for spiritual growth and learning, and it is at the center of what we do.
GLCC will help you build a solid education and spiritual platform that will carry you though life. No matter what plan God has for you.
Want to know more about GLCC?
Schedule a visit or contact our admissions team today.
The Benefits of Attending a Small Christian College
There are a lot of things to consider when choosing the college that is right for you. Location plays a huge a part, as well as many other things. Are you looking for a Big Ten University experience or a smaller, more focused opportunity? What is the student-to--teacher ratio you are looking for? What do you want to study? Do you want your faith to part of your academic life every day?
Choosing a college is a huge step. Many Christian students worry about being able to continue honoring God at college amidst all the pressures and new responsibilities that come with this new chapter in your life. A lot of people will have opinions about where you should go and what you should study, but really, only one thing matters: God's plan for you.
Here are some benefits of a small Michigan Christian college:
Spiritual Value
Solid Educational Practices
A Christian Community
Activities that Honor Christ
An Expanded World View
A Variety of Online Courses
Take the Next Step
At Great Lakes Christian College, we work hard every day to give our students the best value and personal attention that we possibly can so they can be the most successful versions of themselves. Schedule a personal visit to see the difference a small Christian college can make in your future.
Better yet, apply today to get the process started.
This article was originally published in 2018 and has been recently updated.