How do you use communication?
The most effective communicators consistently open themselves up to many varied and new communicative situations and are not afraid to engage in novel experiences and challenges.
Have you considered that effective communication would allow you to better communicate the love of Christ to others?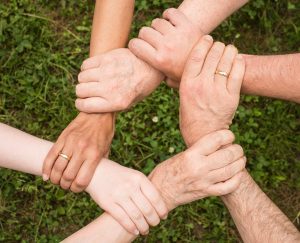 If we are to spread the good news of the Gospel to all the world, we might want to stop to consider how effective we are as communicators.
You are, by nature, a communicator. However, "effective" communicators have intentionally taken the necessary steps to develop, hone and sharpen their communication skills. Excellent communicators intentionally focus on improving in four critical areas: knowledge, experience, motivation, and attitude.
Knowledge of Effective Communication
According to Spitzberg and Cupach, a part of our knowledge base is content knowledge ("knowing what" or "knowing that"). This information is collected from books, lectures, and the experiences of others.
The remainder is procedural knowledge ("knowing how"), which involves learning what effective communicators do. (B. H. Sptizberg and W. R. Cupach, Handbook of Interpersonal Competence Research, New York: Putnam, 1993).
Effective communicators use: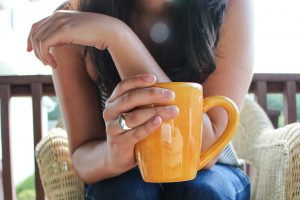 eye contact
touch
active listening
constructive feedback
Knowing how Christ loves and being able to convey it to others with clarity and accuracy are vital if we are to win the world for Him.
Experiences in Communication
From day one, we begin to imitate and model those closest to us. Improving relational communication, like developing effectiveness at any skill, is difficult work. The most effective communicators consistently open themselves up to many varied and new communicative situations and are not afraid to engage in novel
experiences and challenges.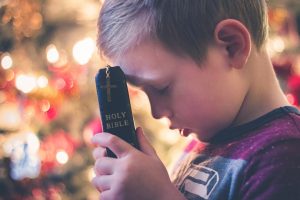 Broadening our experiences will serve to expand our appreciation and ability to connect with others on many levels. This opens the door to relating these shared experiences with others in an effort to help them understand the many varied and individually unique ways in which Christ loves them on a personal level.
Motivation in Communication
The desire to communicate effectively is perhaps as important, if not more important, than all the behavioral prescriptions we might employ. If we are strongly motivated by our desire to be understood, believed and to have
influence, then we are likely to use effective communication techniques to accomplish our desire. Passionately
prioritizing our mission to win the world for Christ will propel us to do whatever is necessary to become as
effective as we possibly can be as communicators.
Attitudes in Communication
Certainly we could predict potential differences in effectiveness between communicators who enter a relational
situation with positive versus negative attitudes. Our attitudes largely influence the outcome of any interpersonal communication we engage in. Approaching those we communicate with as God's beloved children and seeing them through the eyes of Christ will position us correctly as we enter into conversations with them and will eliminate any chance of us negatively influencing the outcome.
Being a communicator is innate. Becoming an "effective" communicator takes a concerted effort and an intentional determination on our part. The fact is that there is an eternal component to be considered. The energy and effort we devote to becoming the best communicators we can be has a direct result and eternal impact on the lives of others.
Knowing this, will you take the time to evaluate and prioritize increasing your own ability to communicate more effectively for the Kingdom's sake?
Study Communication at Great Lakes Christian College
Are you looking to increase your knowledge in communication and become a more effective communicator? GLCC provides a degree in Interpersonal and Organizational Communications which focuses on establishing basic and specialized skills and attitudes necessary for the work of being a servant-leader in the church and world.
We also provide online courses in communication including:
Communication in Servant Leadership: This course provides a biblical, Christ-centered perspective of leadership ideas. Lead like Jesus by Ken Blanchard and Phil Hodges is used in this course.
Communication in Small Groups and Teams: This course is a journey in the steps of Christ to experience authentic and transformative Christian living, which prepares students to follow the steps of Christ and serve the Church and society.