The ultimate list of Dorm Room Essentials for your first year at college!
You've done it! Congratulations! You are embarking on one of the most important adventures of your lifetime. Heading off to college is no easy feat. You have worked hard to get here. It's a time to grow and change, but before you can take your first class on your new campus, you will need to make sure you have all your dorm room essentials in order. Be a step ahead of the pack and we guarantee you will make it to your first 8 a.m. class without missing a beat.
There are so many lists and organizational charts, you may end up buying something you don't need or worse, you missed something that you can't live without. Have no fear! We sympathize with how overwhelming it can be to move. Let us take a novel approach to guide you through your college move-in day.
Before you start buying, choose your housing
Every college is different, and coincidentally each dorm is different. Some offer single rooms with bathrooms, some offer doubles with an adjoined bathroom, and some could even offer two rooms adjoined by a bathroom. There are a ton of options, including living off-campus (although most colleges require you to live the first year on-campus) and some offer private housing like those from a sorority or fraternity which you would need to check with them before move-in date.
At Great Lakes Christian College, we provide furniture like a bed, desk, chair, dresser and closet. Typically, our suites are 3 bedrooms (2 students to a room) with a large common area living space with couches, chairs and a table, and a bathroom.
We do not provide bedding and the rooms do not have a kitchen. Students typically bring mini fridges and microwaves. We have also have laundry facilities.
Get the big stuff first
It can get expensive to live on your own, and moreover it will be expensive getting the supplies you need in order to begin anew. If you have been assigned a roommate, you are going to want to contact them and share the load of expenses. You will need a mini fridge, a microwave, and though not needed and is a luxury, a television. Consider a bookcase and drawers that you can either put under your bed, a bathroom or a closet, that can hold personal items, undergarments or bathing supplies.
Trust us on this one, a trunk with wheels and a lock is almost a must on the college scene. This can act as luggage, or a place to hold special items that you need to keep locked up, or just a place to sit other than your bed.
Consider a flip chair. This isn't a necessity, but it will come in handy when having people over. It will provide extra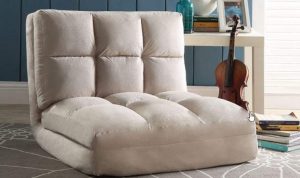 seating, or a place to lounge, and it can even convert to a simple bed when those late night study sessions go long. Most people don't realize they need to actually LIVE in there rooms. A flip chair will provide that extra comfort you need to calm yourself after a long long day.
Now that the big things are purchased, let's consider all those little comfort creatures we need to call a dorm a home. Whether is a certain smell, a soft blanket or a pretty bedspread, we take all the guesswork away from you so you can relax and move-in.
Dorm Room Essentials: Wardrobe
Chances are you're already set in the clothing department because you'll be taking a lot of your current clothes with you, but it's best to always make sure you have enough of what you need. Definitely bring clothes that fit the weather. The weather can be unpredictable. Bring a good amount of clothes but be sure to limit the amount you bring, due to space restrictions. If your dorm has a closet, be sure to bring hangers and closet organizers to utilize the most space. In any case bring the following:
Pants/shorts
Shirts, t-shirts, long-sleeved shirts
Sweatshirts
Pajamas or other night-wear
Robe
Sportswear, as needed (basketball shorts, tank tops, etc)
Underwear/ under garments
Plenty of socks
Belt(s)
Casual Shoes or dress up shoes, and tennis shoes.
Flip flops (for the shower)
Rain gear suitable for big downpours
Snow gear, if it snows where you're going to school
Hat
Gloves/scarf
One formal outfit
Dorm Room Essentials: Laundry Supplies
Yes the days are over when you can clean your room and pile all the dirty clothes on to the washing machine and they miraculously get washed, dried and folded the next day by the laundry fairy. A couple of tips: If you are sharing a room with someone, decide if you want to share the washer, this can cut down on the expense of laundry detergent and other supplies. Don't overload the washer, it will take too long to dry and end up taking twice the time. Do your laundry at least once a week. Don't let it pile up, because right when you have overslept your alarm and have to be in class in five minutes, that's the moment you will realize you are out of underwear. We've all been there. Also, check to see how much the laundry costs. Some are free, but the average is about $1.00 per machine. Make sure you bring these laundry items:
Laundry detergent
Laundry softener or laundry sheets
Bleach
Laundry Basket or bag
Iron (only if you feel you need this. Most clothes are wear and wash, and I personally would forgo it.)
Stain remover stick
Marking pen or iron-on labels for your clothes/personal wear. Things get lost, make sure you mark what is yours.
Money for laundry machines
Dorm Room Essentials: Bathroom Supplies
This is the number one category that you could forget a basic need and end up at Walmart at two in the morning realizing you need something right now and are short on cash. If there are things that run out on a normal basis, consider buying them in small bulk, but be sure you have enough storage to accommodate them. In most cases you will need to clean your bathroom and supply it with toilet paper. Make sure you bring those items with you. There are so many little things, here are some you shouldn't forget:
Toothbrush, toothpaste
Dental Floss
Mouthwash
Razors and shaving cream
Shampoo, conditioner, body wash
Soap
Hair Dryer/Curling Iron/Flat Iron
Hair Ties or Hair Clips
Tweezers
First Aid Kit
Tampons, pads (for the ladies)
Contacts/Glasses
Deodorant
Chapstick
Q-tips
Brush/comb
Fingernail/toenail clippers
Gel/mouse/hair spray
Perfume/cologne
Medications
3 Towels
3 Hand towels
7 Washcloths
Shower Caddy (to carry your supplies to and from the bathroom)
Toilet paper
Paper Towel
Bathroom Cleaner
Toilet Plunger
Toilet Brush
Rubber Gloves
Dorm Room Essentials: Bedroom Decor
Decorating your own space is a very important part of becoming who you are. It's part of your identity and how you will live for the next year. Make it your own, and a comfortable uncluttered space so that you maximize your living quality and are sure to be able to study clutter-free. Here are a few things you'll need to "make it your own."
Bed sheets (two sets)
Blanket
Mattress pad
Posters & pictures
Storage containers, as needed
Hangers
Bulletin/whiteboard/cork board
Lysol Disinfectant
Curtains, if not already provided
Night light
Post-It notes
Rug if you have hardwood floors
Calendar
Broom and a dustpan/Swiffer
Waste basket (if your school doesn't supply one.)
Desk organizer
Throw Pillows
Video Game system
Books
Plants
Dorm Room Essentials: Electronics & Appliances
We've already discussed getting the big stuff out of the way, (microwave, TV, Mini-fridge) but here are some of those pesky electronic things you will need in order to make it through the school year uninterrupted:
Laptop
Ethernet cord
Laptop Case
Cellphone (Uses: an alarm clock, flashlight and radio, camera, recorder)
Bluetooth speaker
USB drive
Headphones
Desk lamp
Power strip & surge protector
Extension cord
Desk fan
Chargers for anything that uses one: cell phones, iPads, electric razors, etc.
Charger & rechargeable batteries
Dorm Room Essentials: School Supplies
Just when you felt like an adult, you realized, "Oh no, I need school supplies!" Just like any of these supplies, make sure you have at least enough to get you through the semester and then some. Don't forget these basic needs:
Pens and pencils
Paperclips
Index cards
Ruler
Stamps and envelopes
Notebooks and/or binders
Folders
Pencil sharpener
Stapler and staples
Highlighters
Scissors
Backpack
Calculator (if you need a special calculator, otherwise your cell phone will do!)
Tape, both scotch and masking tape
And there you have it. Everything you could possibly need to start your new adventure. It can seem overwhelming at first, but unpack and settle in, you will feel all the comforts of home soon enough.
Want to learn more about GLCC?
Call 1-800-YES-GLCC to schedule a tour today.
To find out more about our online classes contact:
Jon Jakubowski at 800-937-4522
There are no application fees to apply for our online courses.
We can't wait to hear from you!