Are you looking for adult learning programs in a Christian setting?
Adult learning programs are designed for anyone, twenty-five years of age or older, who desires training for professional or volunteer ministry.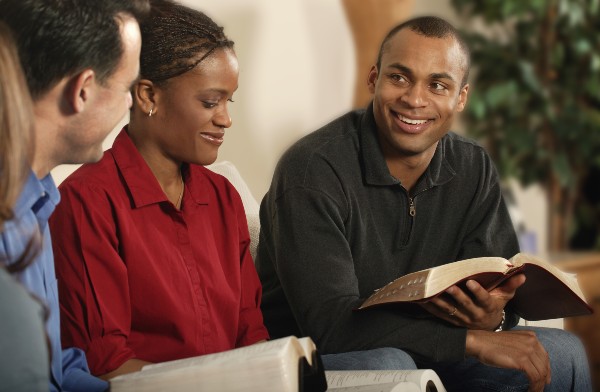 Great Lakes Christian College, in the heart of Michigan's capital, offers Biblical and practical studies and assumes an academic or vocational background that contributes to effectiveness in ministry.
The student may choose one of the following seven programs:
Counseling Ministry
Cross-Cultural Ministry
Family Life Education
Pastoral Ministry
Worship Ministry
Youth Ministry
Students who complete our adult learning programs will be equipped to:
Administer church programs appropriate for each degree
Demonstrate knowledge of the contents and theology of the Bible and reliable approaches to its interpretation
Demonstrate essential skills for professional people such as proficiency in oral and written communication.
To be eligible for admission, the candidate:
Should be at least 25 years old
Should desire to serve in a professional or volunteer ministry
Must meet all the standard entry requirements for all GLCC students, except that the ACT and SAT are not required
Must have prior education, vocational, or other life experience that demonstrates the candidate's ability to exercise leadership
Must have a verifiable church-related background.
To be admitted to one of the adult learning programs, the candidate must complete our admissions requirements as well.
The following is a list of current class requirements for the Adult Learning Program.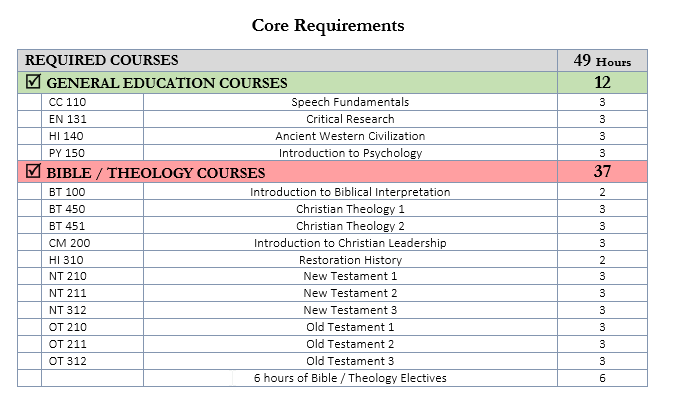 In addition, students will complete 14 hours in one of the following concentrations:
Counseling Ministry
Cross-Cultural Ministry
Family Life Education
Pastoral Ministry
For a deeper explanation of our ministry degrees please read Ministry Degrees from Great Lakes Christian College.
Online Courses for Adult Learners
Online Courses are designed for busy adults. They are a great way to further your education and transform your career to the next level. Click here for course descriptions.
The great thing about eLearning is that you can learn from anywhere, at anytime. In a few short weeks–PRESTO!–you can complete your tracks.
Interested in Learning More About our Adult Learning Programs?
Please call our Admissions department for more more information, to schedule a tour, or to find out more about our admission process. We can't wait to meet you!
Better yet, apply today!